Timber Flooring Sydney Australia - Local & International Species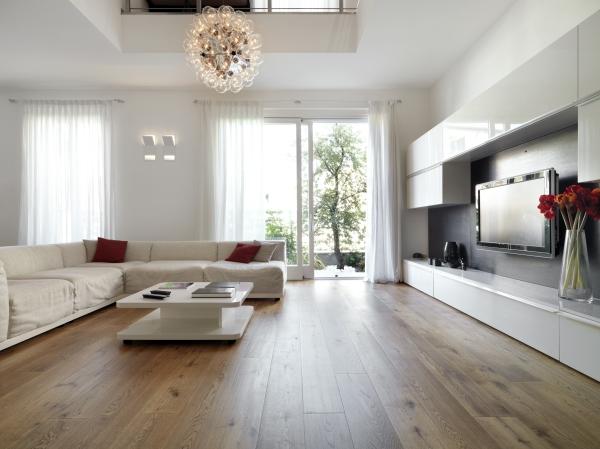 Timber flooring adds an air of elegance to your house that can't be matched by tiles or carpet. It can be more expensive than tiles and carpet but it holds up well, even in areas of high traffic.
Many different species of wood are fabricated into wood flooring in two primary forms: 'Strip' and 'Parquetry'. Hardwoods are typically much more durable than softwoods. Reclaimed lumber also has a unique appearance.

The most common form of flooring is 'Strip' flooring. Typically the timber is cut into strips usually machined with tongue and groove edges end-matched.

A 'parquetry' floor is a wooden floor made from many pieces of wood fitted together like a mosaic or puzzle. It can be as large as a ballroom or as small as a bathroom. Frequently, parquetry is made from different types of wood with varying grains, to create a unique and eye catching design pattern.
Information to Assist Selecting your Floor
Have you considered the species and grade that you are looking for?
Timber colour can vary greatly within a species and what is provided could differ markedly from other floors or samples of that species you may have viewed.
All grades contain feature such as a gum veins and in some species some features are more prevalent than in others. If small amount of feature is desire then Select Grade should be chosen.
It is also important to note that during the sanding and finishing processes some features such as gum veins, not previously visible, may appear and others may become larger.
Were you looking for narrower or wider boards?
Wider boards distinctively emphasize the natural characteristics of timber flooring, by using fewer boards of a greater surface area natural features are dispersed calmly throughout giving a more consistent look than narrower board floors.
Did you know that it is normal for timber floors to shrink or swell depending on climatic conditions; in time floors may even change colour?
Some shrinkage and swelling can be expected with seasonal changes which may result in small gaps at board edges. With wider flooring this can be more pronounced.
Owners can help control shrinkage associated with direct sun exposure to the floor through use of curtains, window tinting and floor mats.
Floor finishes affect the appearance of the floor with some darkening more as they age.
How is your floor being laid?
Over battens, joists, particle board and ply wood? Which flooring product isright for which application? Structural floors are designed to span between joists or battens at max 450 centres (But can also be laid as an overlay). Overlay floors are designed to be laid over a structural sub-floor. Knowing how the floor is to be laid ensures that the right type of floowing chosen for the job.
Timber floors will feel and sound different depending on what is supporting them. Floor joists or battens will have more spring to them and feel easier under foot. Some movement at board joints can occur and this is more so with wider boards. Floors on solid sub-floor such as plywood or particle board will have a more solid feel to them and less movement can be expected.
What heating and cooling systems are in your home?
Heating and cooling systems can modify the internal climate and if it makes it drier then this too will contribute to board shrinkage.
What coating is to be used?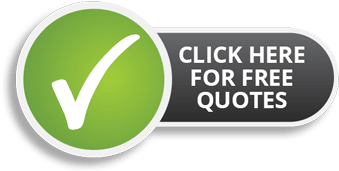 Floor finishes affect the appearance of the floor with some darkening more as they age. If edge bonding is considered a risk then additional care is necessary when selecting the finish.
---
Solid Hardwood Flooring
Solid hardwood flooring is the recommended type for flooring. It can be laid over concrete by using a PVC plastic me mbrane with either plywood or battens as a substrate. It can also be nailed straight down onto the floor joists or existing flooring, making for a very sturdy floor. The biggest benefit to this type of flooring is that it can be refinished as often as desired, responding well to re-polishing. This is the best type of floor for someone considering it lasting 20 years or longer. Solid hardwood flooring should last a lifetime if properly cared for.
Flooring is a fundamental part of our range of products at Master Woodturning. We specialise in Australian and imported flooring species and we carry ample stock to fulfil both small and large volume orders. We pride ourselves on being able to meet our customers' demands in the full variety of flooring products.
See our Timber Flooring Gallery HERE for more photos
---
Flooring Grades Description
Select Grade: (to AS 2796)
The features that are present are relatively small and few in number. Irrespective of the species the features although visible do not dominate the appearance of the floor.
Standard Grade: (Medium Feature/Standard Grade to AS 2796)
This grade contains boards that may be moderately featured. Where gum veins are more prevalent in a species, considerably more character is provided to the floor and may look quite dominant in light coloured species. Species in this grade with less gum vein may appear more lightly featured due to smaller features bring prevalent such as those from previous borer activity.
Feature Grade: (High Feature Grade to AS 2796)
In many respects this grade can look similar to standard grade but with features a little more frequent and dominant.
Prestige Grade: (Used for 180mm Boards & Wider)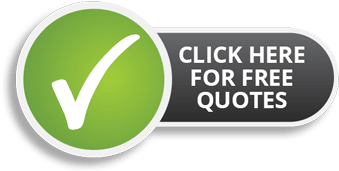 Combines the features of Select and Standard grade to provide a floor with more character than a Select Grade floor.
Rustic Grade: Used for 180mm Boards & Wider)
Full featured to provide an old world charm. It may contain features that are more prominent than feature grade but with the structural integrity of a feature grade floor.
Hardwood Flooring Species: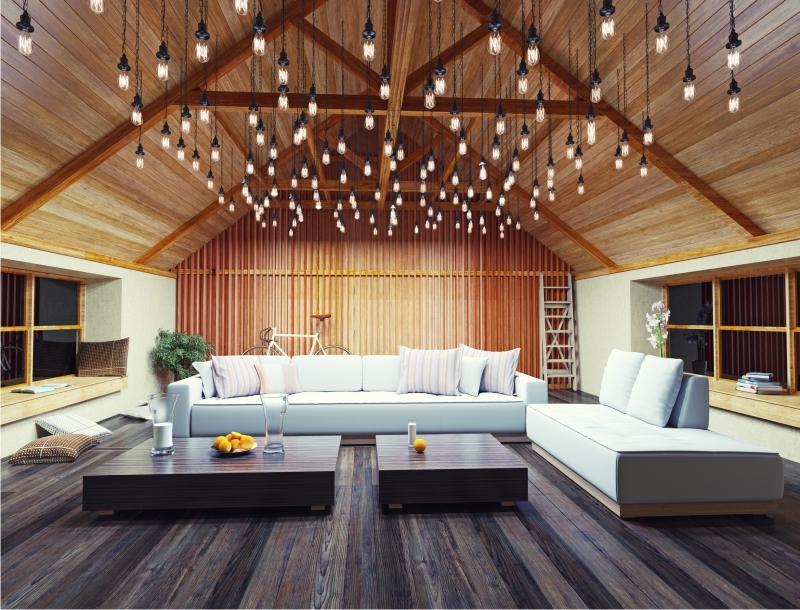 American Black Walnut
American White Oak
Blackbutt
Blue Gum
Brush Box
Chestnut
Cypress Pine
Grey Box
Grey Ironbark
Red Ironbark
Roasted
Silvertop Stringybark
Southern Beech
Spotted Gum
Tasmanian Oak
Tallowwood
White Mahogany
White Stringybark
---
American White Oak

American White Oak Timber Flooring is a popular species of flooring due to its interesting and pronounced grain pattern. American White Oak is also a species that takes stain extremely well, meaning that a multitude of colours can be achieved with little fuss.
Click HERE to find out more about American Oak Wood Flooring
---
Australian Chestnut

Australian Chestnut Flooring is a natural product that expands and contracts with seasonal changes. As timber can be affected by the moisture content of the air, it is important to acclimatise your floor to the local climate prior to installation.
Click HERE for a Australian Chestnut Wood Flooring Quote
---
Blackbutt
Blackbutt Timber Flooring is a species that grows in abundance in the coastal forests in New South Wales and southern Queensland. The common name is derived from the distinctive Black, charcoal look that is only on the base of the trunk. The timber is renowned for both its strength and versatility of application.
Click HERE for a Blackbutt Wood Flooring Quote
---
Brush Box

This grade contains boards that may be moderately featured. Where gum veins are more prevalent in a species, considerably more character is provided through the floor and may look quite dominant in light coloured species. Species in this grade with less gum vein may appear more lightly featured due to smaller features bring prevalent such as those from previous borer activity.
Click HERE for a Brush Box Wood Flooring Quote
---
Jarrah Flooring
If you are looking for Wholesale Jarrah Timber Flooring then you have come to the right place. Our staff will endeavour to help you not only on price but on service and ensuring that you know all the information you need before making your final flooring selection.
Click HERE fo a Jarrah Wood Flooring Quote
---
Spotted Gum Flooring
Spotted Gum Timber Flooring  is a rich individual timber, particulary for its striking back sawn grain structures, attracive fiddleback and vibrant colours. Spotted Gum is a large native hardwood that is grown in a variety of locations along New South Wales coastal strip into Queensland.
Click HERE for a Spotted Gum Wood Flooring Quote
---
Solid Flooring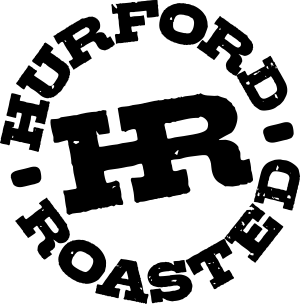 Hurford Roasted is a process that has been developed to enhance timber flooring properties. It uses ultrahigh temperature and humidity to change the molecular structure of the hardwood and creates an extremely stable, more durable, denser product while darkening the natural colour.

Heating wood to extreme temperatures permanently changes several of its chemical and physical properties. The change in properties is mainly caused by thermic degrading of hemicelluloses. The Hurford Roasting process is carried out in a purpose built Kiln in which the temperature is increased to 185–215 ºC, depending on the processing level.

Colour Change
The colour of the wood fibre changes drastically as the ultrahigh temperature is introduced – the higher the temperature, the darker the change to colour of the fibre is. The colour change is permanent and penetrates the entire piece of hardwood, thus eliminating the need to stain flooring to achieve a rich dark coffee brown colour.
Click HERE for Roasted PDF Brochure
Click HERE for a Roasted Flooring Quote
---
Engineered Flooring

In the hectic world we all live in, its nice to be able to take the time and WALK on a beautiful Engineered Hardwood floor.

With its unique glueless locking system HM WALK is fast and easy to install in your home.

HM WALK is an engineered hardwood floor, which means that the surface you WALK on and see is made of strong Australian hardwood, while underneath the surface HM WALK uses an extremely stable 9 ply construction made of plantation Eucalypt. This type of construction ensures the maximum use of our precious hardwood, which in turn is better for the environment.
Click HERE for HM WALK Brochure
---
Engineered Flooring

Premiere Oak serves as a slightly more economical option of the two. The thin 2mm lamella (wear layer) and 10mm plantation eucalyptus plywood base is an ideal choice for walls and ceilings.

Premiére Oak as a decorative feature wall will complement any residential or commercial space. The Premiére Oak surface is finished with a subtle wire brush texture; this combined with the ultra matt coating, its rustic charismatic features such as knots, surface check and colour variation creates a defined appearance.
Click HERE for Premiere Oak PDF Brochure
---
Engineered Flooring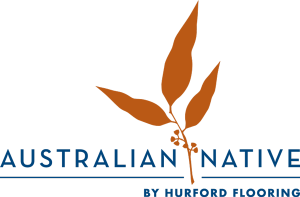 The pre-finished range features a square edge profile and an ultra matt finish, to achieve a floor that's earthy and effortless. Manufactured using a low shrinkage and eco-friendly Hevea as the core material and a tough Australian hardwood lamella for the wear layer, produces a product that's consistent in quality and structural stability. Australian Natives construction also incorporates a licensed Valinge click system, using a single action installation method, which saves time and ensures you can enjoy your new floor instantly.

Utilising the latest in environmentally friendly UV coatings, our 6 coat system delivers a floor finish similar to a stylish oiled floor but with the durability and protection a UV lacquer offers. Australian Native engineered flooring provides a practical yet stylish option suited for day-to-day use in most applications.
Click HERE for Australian Native PDF Brochure
---
Engineered Flooring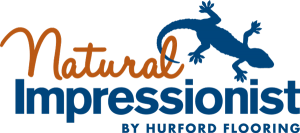 Natural impressionist uses photo-realism images to produce a high definition reproduction of classic hardwoods, which is available in 8 modern colour tones.

Natural Impressionist incorporates the Välinge patented licensed click system for a quick and easy glueless installation.

Natural Impressionist Replica Timber Plank can be installed over virtually any flat, dry substrate including in wet areas such as bathrooms and kitchens. Its natural timber texture not only creates an emotive connection to the floor, but adds a practical non-slip surface that is quiet underfoot.
Click HERE for Natural Impressionist Brochure
---
Engineered Flooring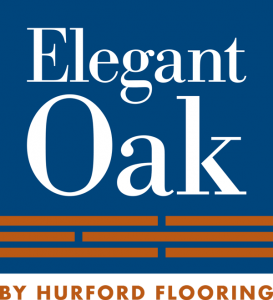 Elegant Oak is a traditional tongue and groove engineered Oak floor. The flooring is manufactured using a genuine French Oak lamella sourced from forests in France. Elegant Oak combines a rustic, intense wire brush textured finish with a chic stain to add a touch of flair to any room without over powering it. The 189mm wide boards have a slight bevel on each edge designed to create depth, adding to the wooden floor charm.

Hurford Flooring also offers RAW, a pre-sanded, square edge and unfinished product, designed to be stained and finished on site. An ideal substitute if the stains in our pre-finished range aren't quite what you're looking for.
Click HERE for Elegant Oak PDF Brochure
---