Timber Laminating (GLULAM) Manufacturer Sydney Australia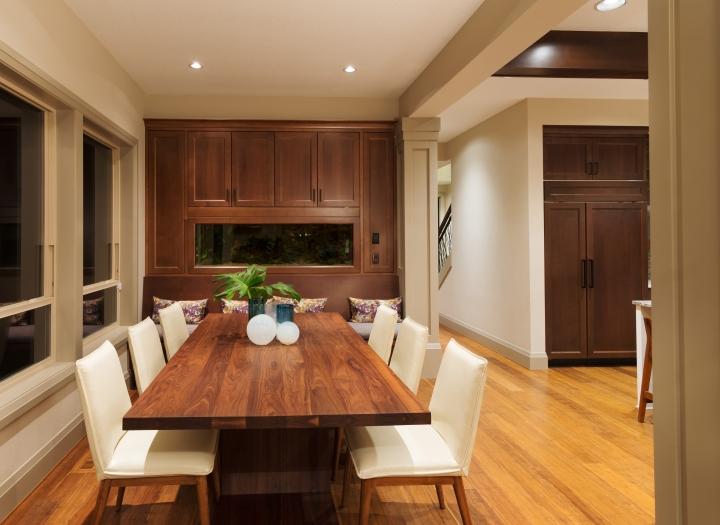 Glued laminated timber, also called glulam, is a number of layers of dimensioned lumber bonded together with durable, moisture-resistant structural adhesives.
Timber does not always come in the exact shape, size and thickness that is require. This is where Master Woodturning's timber laminating service is ideal for;
Stair treads
Kitchen table tops
Bar & bench tops
Bathrooms & Vanities
Counters
General office
Structural Beams
Benefits Using Laminated Timber
Practical and economical
Solid timber can be altered, repaired and refinished at any time
We manufacture all our laminated timber products on site using the latest machinery and technology. Products are individually made to ensure that your job is of the highest standard. Our staff also ensures that the glues used are the highest quality available to guarantee no de-lamination will occur.
Don't limit your designs only to what you think can be made; we can most certainly produce something beyond what you envisage.
Laminated timber is a fundamental part of our range of products at Master Woodturning. We specialise in Australian and imported timber species and we carry ample stock to fulfil both small and large volume orders. We pride ourselves on being able to meet our customers' demands in a full variety of timber products.
---
Laminated Timber Stair Treads & Landings

With over 25 timber species to choose from, Master Woodturning has one of the largest varieties of laminated timber stair treads in Sydney Australia. Blackbutt and Spotted Gum are always a great choice for laminated stair treads, but there are many other timbers suitable, including;
Blue Gum
Brushbox
Ironbark
Jarrah
Merbau (Kwila)
Victorian Ash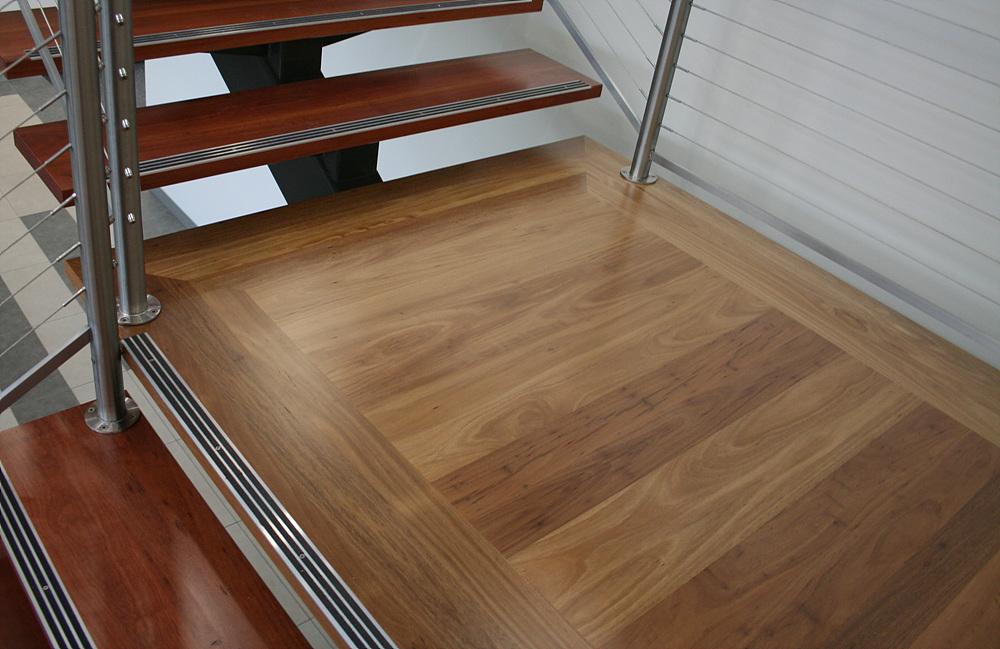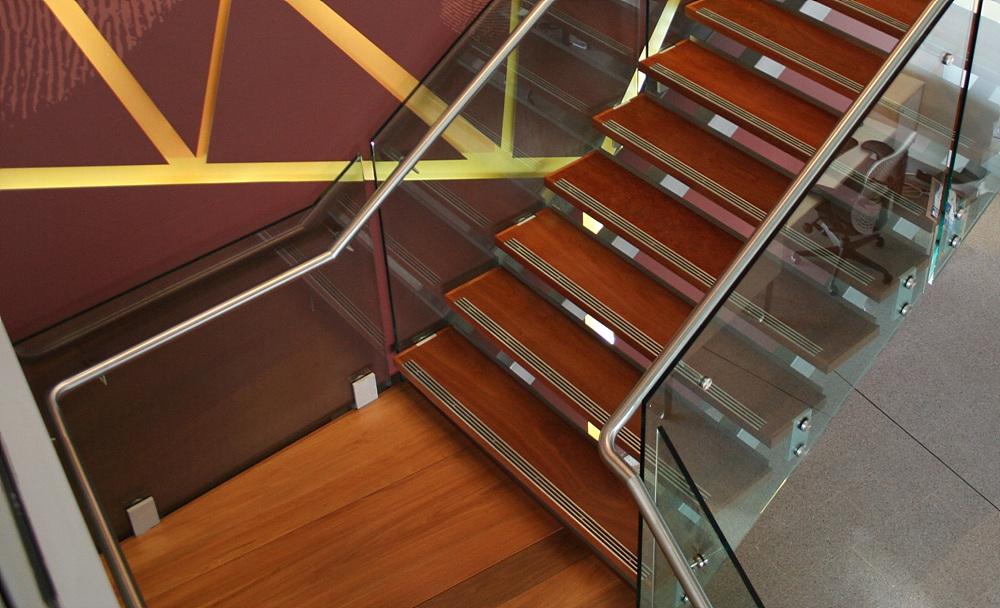 ---
Laminated Timber Bench & Table Tops
Glulam is an excellent choice for either new designs or renovation upgrades as we can install to an existing or new timber bench top. Solid timber is durable and practical material that can be altered or repaired at any stage of it's life.
Most popular timber laminated bench tops are;
Blue Gum
Brushbox
Ironbark
Jarrah
Merbau (Kwila)
Victorian Ash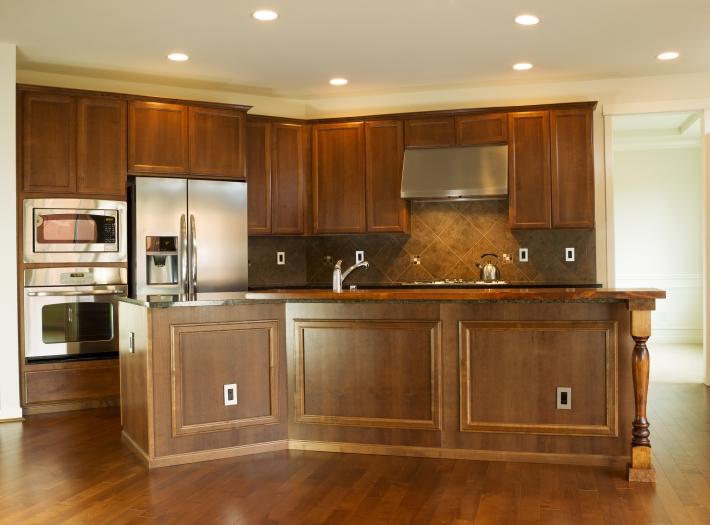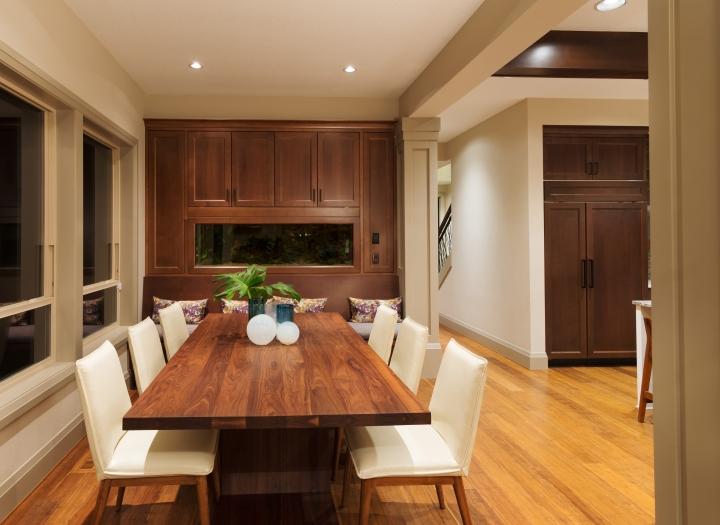 ---
Laminated Pub, Club, Cafe, Restaurant & Shopping Centre - Bars, Counter Tops & Table Tops
Master Woodturning has been one of the first choices for pubs, clubs, restaurants, cafes, offices, shopping centres, commercial properties and The Sydney Opera House when needing their interior timber bar tops or table tops manufactured here in Sydney Australia.
Shopping centres - crash rails, bag rails, seating, counters, stairs, product displays.
Hotels - bars, tables, reception counters, food counters.
Restaurants/Bistros - tables, stools, bars, shelving, counters, waiters stations.
Offices / Showrooms - display shelving, board room tables, workstations, laboratory tables
Public Areas - seatings, sculptures, stair
---
Laminated Bathrooms & Vanities
Master Woodturning has been
---
---